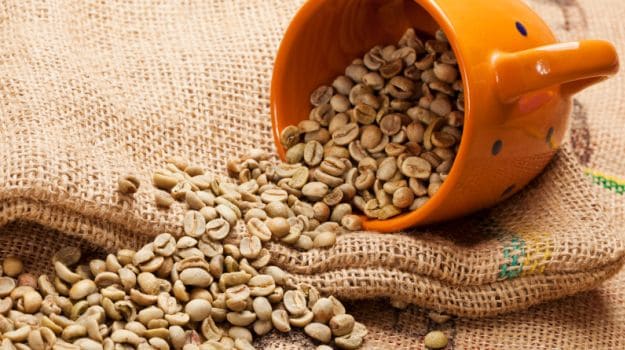 Whether sipped early morning to get you out of bed or downing a cup with a late-night dessert, you'll have to agree that there isn't a more universally loved hot beverage than coffee. Taste is a personal thing, so it's never right or wrong. But the perfect cup is all about choosing the right beans. I found an exciting new variety that you might have not discovered yet.
The coffee bean has an adventurous life. They are actually seeds enclosed in a red berry. These are extracted and roasted that lends the incredible taste and aroma. When left in their raw form, they are used to produce green coffee. These seeds are not roasted; instead they're soaked and then concentrated in an extract. "As natural is the flavour of the season, green coffee gets its share of limelight but in some cases roasting brings out certain oils within the bean, which enhances the nutrient profile. In its pure form, green coffee has a low caffeine content which makes it healthier," says Mr. Radhakrishnan, Coffee planter and Coffee powder manufacturer, Aromas of Coorg, Bangalore. It's true. This masterpiece in your mug can do more than making an optimist out of you.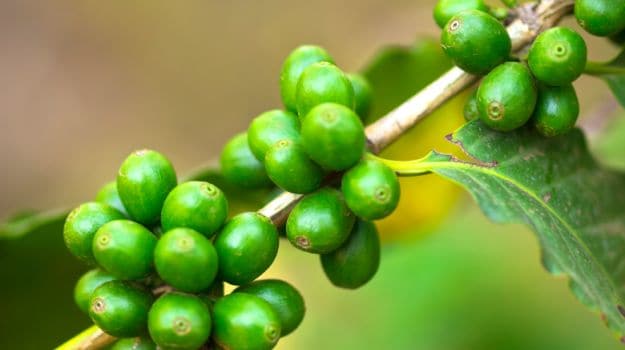 Why green is good
Green bean coffee extract became popular in 2012 after it was mentioned in the Dr. Oz show as a 'magic weight- loss cure'. When roasted, coffee beans undergo numerous chemical changes. Their antioxidant levels increase, but the powers of a natural substance called chlorogenic acid decrease. This chemical is known to affect post-meal blood sugar levels, boost your metabolism, curb carb absorption and block fat accumulation – all of which aid weight loss. The chlorogenic acid content is higher when coffee beans are in their pure, natural form.
For some, drinking brewed green coffee may not be pleasant as it is slightly bitter than your regular, roasted coffee and therefore the extract is often used to make supplements. While pills and powders have never convinced me, the jury is still out.
"Green coffee might have a hand in slowing the rate of glucose release in our blood. If they are consumed before your meal, the chlorogenic acid reacts with the food and controls the amount of glucose we synthesize. This way it builds your metabolism that can lead to weight loss when coupled with a balanced diet and adequate physical activity. Everything is best when taken in its fresh and whole form as the synergy between various compounds present in the food makes it the most effective," says Dr. Rupali Datta, Chief Clinical Dietician at Fortis-Escorts Hospital in New Delhi.
Don't confine yourself to the hot fix. "Apart from the fact that there are claims that green coffee helps in weight loss, the simple fresh flavour of the brew can itself be quite refreshing. A good way to enjoy the young flavour of the green bean extract is to make a version of a virgin mojito out of it. Crushed ice, juice from half a lime, sprigs of fresh mint, cane or palm sugar, and some of the green coffee extract – all roughly muddled together can be an excellent day time drink," suggests food writer and enthusiast, Priyadarshini Nandy.
She adds, "And for gym rats, a fresh smoothie to start your day is always a good idea. To make it vegan use something like almond milk, add brewed green coffee, a banana, some dates, maybe even a bit unsweetened cocoa powder, a few ice cubes and blend it on high speed. It can give your system a happy boost of energy after a workout."
["source-ndtv"]