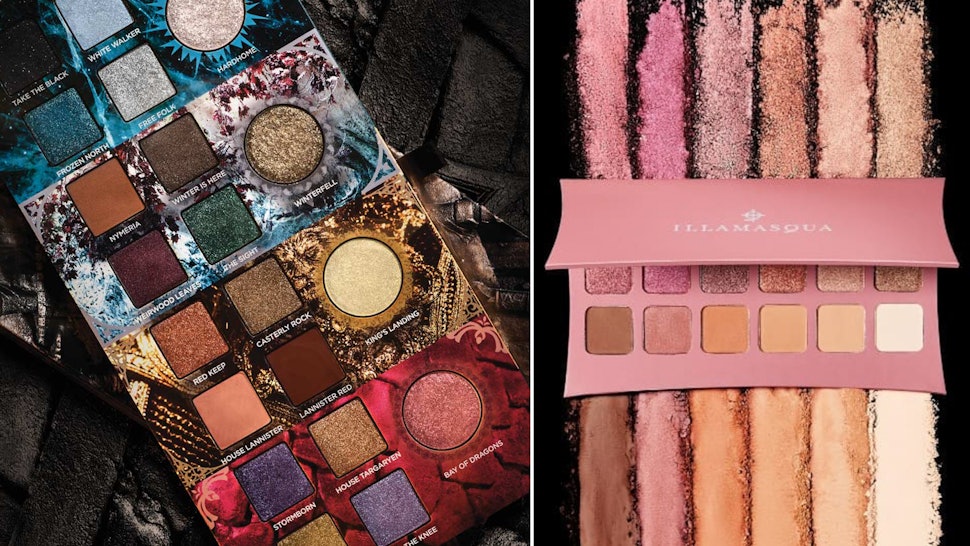 Now that Easter is almost here, you may be getting in the mood for a beauty overhaul. If that's the case, this week's new makeup and skincare products will be right up your street. With experimental palettes, perfected formulas, and more collaborations than you can count, you are truly spoilt for choice.
The biggest news, however, is that the collection everyone has been waiting for is finally here. Urban Decay's Game of Thrones range will allow you to pick and choose which family you want to be on any given day. There's even the chance to emulate the icy White Walkers. So will you opt for the fearsome Cersei, brave Sansa, or the (potentially) rightful queen Daenerys?
If you're not a part of the GoT fandom, prepare to fall for Illamasqua's nude collection or Bobbi Brown's partnership with fashion designer Ulla Johnson. And plenty of products have been designed specifically for the summer. There's a long-lasting Tom Ford mascara, a haircare travel collection by label.m, and cocktail-infused soaps courtesy of Baylis & Harding.
Bonus beauty news of the week: Boots stores have just unveiled their brand new beauty departments, reports The Sun. Five makeup brands have been added to the extensive roster, including Too Faced, Skyn Iceland, and Korean sensation Tony Moly.
Here's all the other products to try out this week.
1. The Ultimate Summer Mascara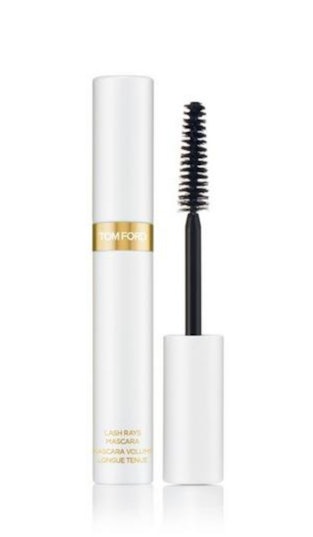 Tom Ford Lash Rays Mascara
TOM FORD
Part of Tom Ford's Soleil collection, this mascara aims to "mimic the reach of the sun." Essentially, that means it'll volumise and curl your lashes, give a feathery finish, and survive the elements all day. To remove, simply rinse with warm water.
2. A Fandom Pleaser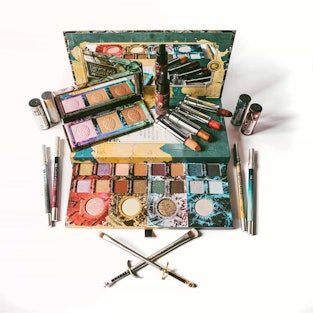 Urban Decay x Game of Thrones Vault
URBAN DECAY
Are you loyal to the Lannisters, Starks, Targaryens, or perhaps a supporter of the White Walkers? Thanks to Urban Decay, you don't have to pick just one side. The brand's much anticipated Game of Thrones collection releases April 14 and you can buy the entire thing for less than £200. The vault features an eyeshadow and highlighter palette, lipsticks, eye pencils, cheek stains, and eyeshadow brushes inspired by Jon Snow's Longclaw and Arya Stark's Needle. You couldn't wish for anything else.
3. A Natural Cleanser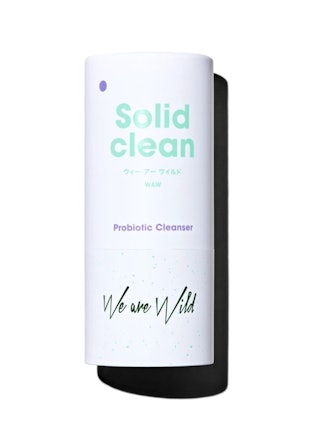 We Are Wild Solid Clean
VICTORIA HEALTH
Skincare brand We Are Wild has just launched in the UK with three products: a probiotic cleanser, probiotic toner, and nourishing balm. The cleanser, however, has to be the holy grail. Its three-in-one ability means it will remove makeup and dirt and gently cleanse even the most sensitive of skin types.
4. A Dreamy Palette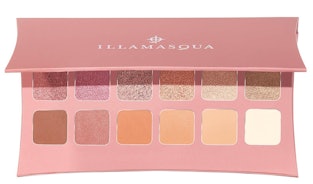 Illamasqua Nude Collection Unveiled Artistry Palette
ILLAMASQUA
Illamasqua's nude collection fully launches on April 12, but you can already pick up the daytime eyeshadow palette. Full of 12 highly pigmented shades (in satin matte and metallic shimmer), the palette also comes with a full-size mirror for easy application. As for the rest of the collection? Well, you can expect lipsticks, lipliners, chrome shadows for eyes and lips, and highlighter powders. Oh, and everything is cruelty-free.
5. The Holiday Must-Have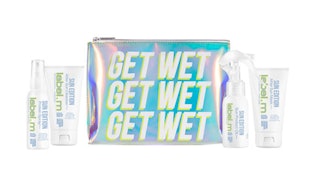 label.m Sun Edition Travel Collection
LABEL.M
If you're packing light this summer, you may struggle to fit your usual hair products in your suitcase. Haircare brand label.m has the solution. Its travel-sized set is full of products designed to combat the damaging effects of the sun, sea, and chlorine. Containing an After Sun Cleanser, After Sun Mask, Protein Spray, and Sun Protect Oil, it's all you'll need for shiny frizz-free locks.
6. The Brightest Lip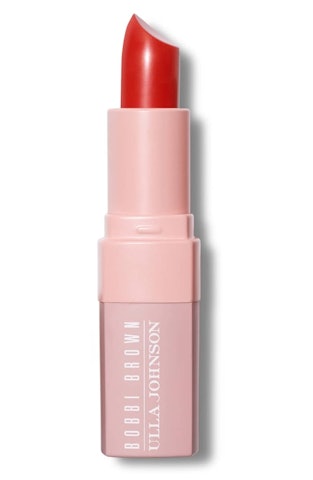 Bobbi Brown x Ulla Johnson Crushed Lip Colour
BOBBI BROWN
Bobbi Brown has teamed up with fashion designer Ulla Johnson for the perfect summertime range. You can pick up cheek and eyeshadow palettes, lip tints, and a beautifully designed cosmetics bag. But if a popping lip is what you're really after, opt for The Loulou. A bright red orange shade, this long-lasting moisturising lipstick contaims beeswax and vitamins E and C.
7. For The Cocktail-Obsessed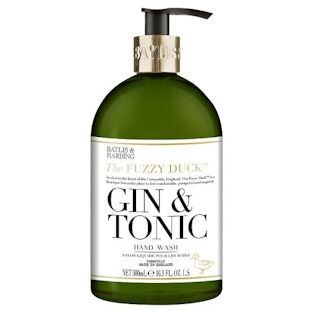 Baylis & Harding The Fuzzy Duck Gin & Tonic Hand Wash
TESCO
One of the easiest ways to impress guests is to have a fancy soap. Baylis & Harding has teamed up with Costwolds inn The Fuzzy Duck (which the brand conveniently owns) to infuse a set of four hand washes with cocktail scents. There's Cosmopolitan, Espresso Martini, and Ginger & Lime. But my personal favourite has to be the classic Gin & Tonic.
Time to book a holiday and try these babies out.
["source=bustle"]