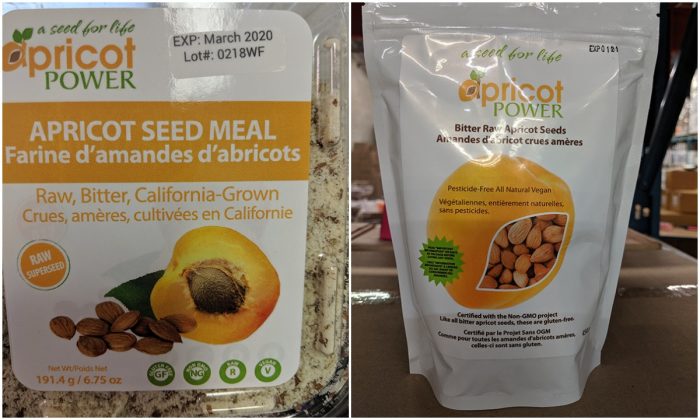 A recall warning has been issued for bitter raw apricot seeds and apricot seed meal from the brand Apricot Power due to concerns over cyanide poisoning.
Ecoideas Innovations Inc., a Canadian natural health product retailer, issued the recall on June 1 because their Apricot Power brand of Bitter Raw Apricot Seeds and Apricot Seed Meal contain a natural toxin called amygdalin. The toxin, which is found in bitter apricot kernels, may cause cyanide poisoning if consumed in large enough quantities.
The recall warning, issued by the Canadian Food Inspection Agency (CFIA), says that the recalled products have incorrect dosage information, and excessive consumption of the apricot products may cause cyanide poisoning.
The following products are subject to the recall:
"Bitter Raw Apricot Seeds" from Apricot Power, 454 grams, EXP 0121, UPC 7 280284 537130
"Bitter Raw Apricot Seeds" from Apricot Power, 226 grams, EXP 0121, UPC 7 528303 370840
"Apricot Seed Meal" from Apricot Power, 191.4 grams, 0218WF 

March 2020, UPC 7 280284 536904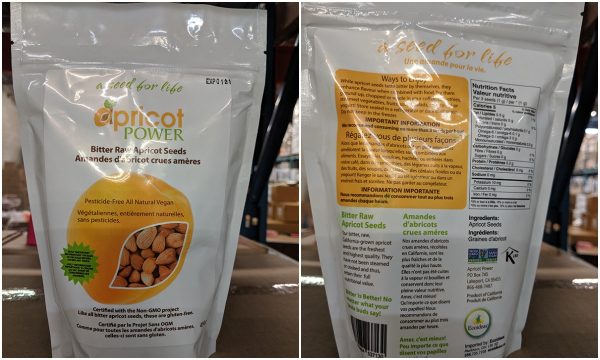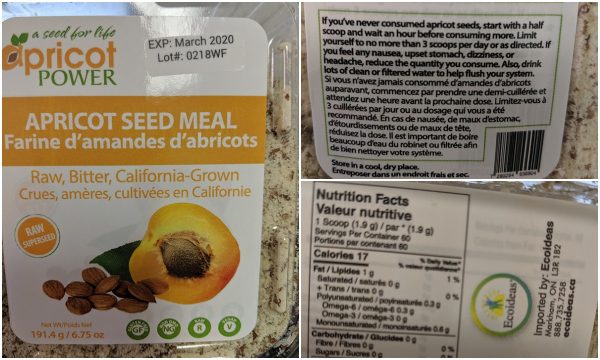 In their recall warning, the CFIA says that anyone with the above products should them our or return them to the store where they were purchased. The products were distributed nationally.
The CFIA says there have been no reported illnesses associated with the recalled products.
Health Canada says that bitter apricot kernels naturally contain amygdalin, which could potentially release cyanide if eaten by a person.
"Bitter apricot kernels naturally contain a compound called amygdalin, which has the potential to release cyanide when the kernels are ingested," the warning reads. "Small amounts of cyanide can be detoxified by the human body, but high amounts may be lethal."
Some people use ground or whole bitter apricot kernels to flavour food for health or medicinal purposes; however, Health Canada has not approved any medicinal or natural health uses of bitter apricot kernels.
On the other hand, Health Canada says that sweet apricot kernels are not considered a health risk with regards to cyanide because they contain lower levels of amygdalin.
The CFIA warns that symptoms of a high levels of cyanide exposure may include headaches, dizziness, mental confusion, weakness, difficulty breathing, abdominal pain, nausea, vomiting, seizures, and coma.
["source=theepochtimes"]